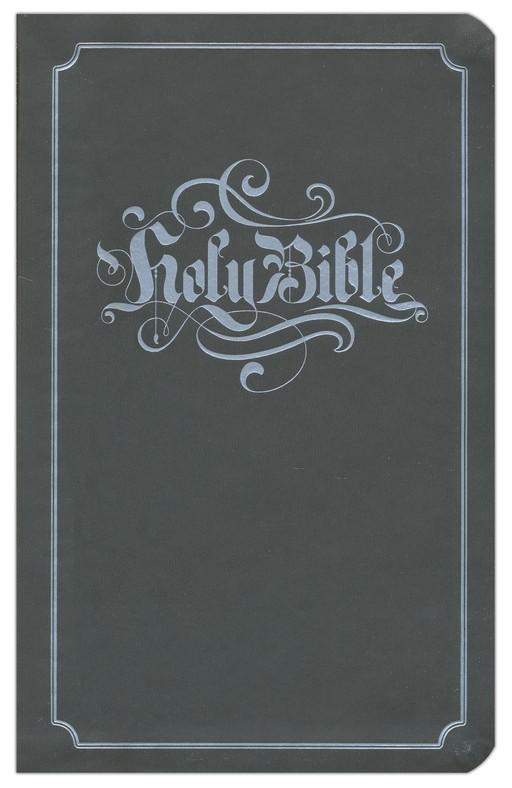 Are you in need of a Bible? Sharing The Truth In Love will send you a completely FREE King James Version Bible. The main mission of this site is to put God's Preserved Word into your hands and heart! Sharing The Truth In Love provides these Bibles completely free of charge, and is NOT funded by donations, rather all funds are provided out of love by my small family. Recent changes have forced this ministry to only be able to send Bibles to the USA and Canada, this price of shipping is now so high to send a single Bible overseas that this ministry simply cannot supply the demand that we have. If I can be of any other help or you need prayers, please use the contact button, I will be happy to do what I can to help!
We only offer one kind of Bible, they are compact and contain both Old and New Testaments, and they are brand new.
Included with every Bible is a DVD that contains the King James Version Bible narrated on MP3 so you can listen to the Bible anywhere! It is narrated by Alexander Scourby, read very clearly and word for word without any comments or words removed/added! Listen on any Television w/DVD, MP3 player, Mobile DVD system, Portable DVD player, Computer, PDA with mp3 & other playback devices. Plus bonus content such as Gospel music, children's music, soul winning resources, and more!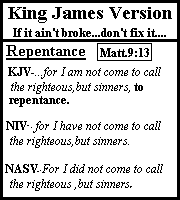 I believe that the King James Version Bible is the ONLY Bible that is God's preserved inspired Word and no other comes close, and I do NOT and will NEVER send out any other version than the KJV! Please read this article as to WHY the KJV is the only pure Word of God and how important it is, it shows 300 verses that other versions leave out or change!
Bible Version Comparison
, but not every KJV is correct, there are some un faithful publishers out there that have strayed from the pure reading, read about
Counterfeit King James Bibles
.
PLEASE READ: This ministry ONLY sends out Bibles, please do not request money or other goods as that is not what we provide.
I am sorry but I am unable to offer specialty, large print, study Bibles, concordances, or any other book.
I will not give another other version than the KJV!
We are only able to send Bibles to the USA and Canada!
Also please note we are not able to supply other ministries/churches due to the small nature of this ministry
God Bless You and your Family!
To request a free Bible please write to:
Sharing the Truth In Love
PO Box 62
Erwin, Tenn 37650 USA
PLEASE DO NOT SEND MONEY OR DONATIONS THANK YOU!